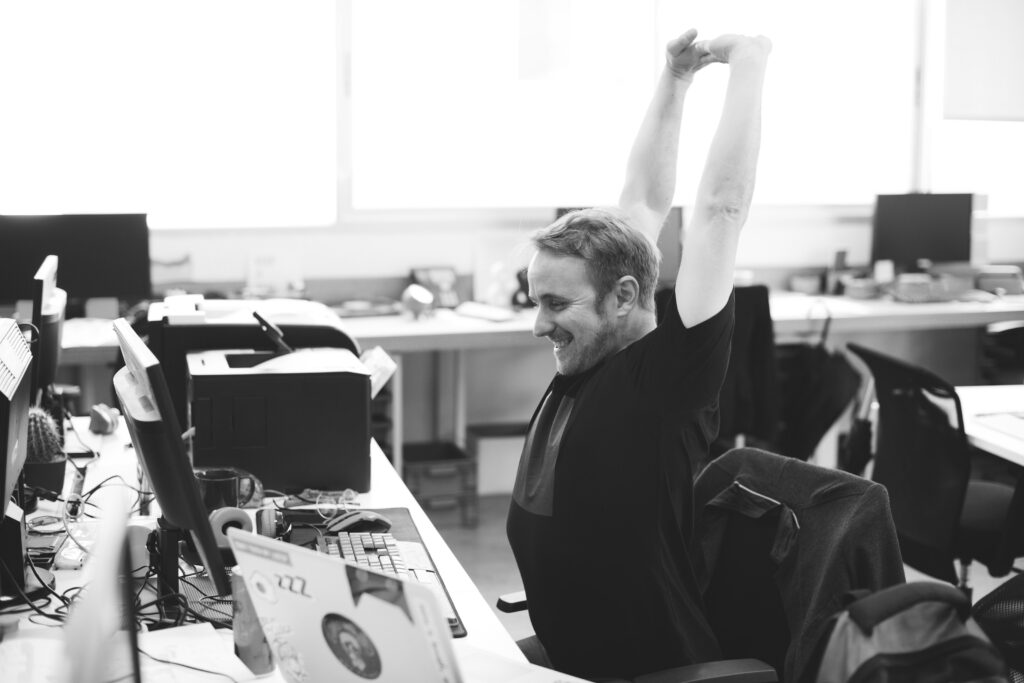 What happens when you get injured during a "stretch break" at work?
Partner Mike DeTroia recently saw that question answered by the Court of Special Appeals. In the matter of Montgomery County, Maryland v. Woldu, Mike represented a Ride-On Operator who suffered a devastating aneurysm rupture while doing exercises on his bus during a break. At the center of the case was Ride-On's official policy encouraging physical fitness and good ergonomics for its drivers, including a list of exercises they could perform during breaks. While performing these exercises, Mr. Woldu's previously-unknown aneurysm ruptured, and he collapsed, possibly due to the strain of the exercise. Because of his location on the bus, he was not found for an extended period of time, likely exacerbating his injury and reducing his chances at recovery.
In an unreported opinion, the Court of Special Appeals found that the injury was compensable, affirming the decision of the Circuit Court. The Court found that the injury arose in the course of his employment, reiterating the Larson Rule, which states that when the activity that directly caused the injury is recreational or social in nature, those injuries occur in the course of employment when: (1) They occur on the premises during a lunch or recreation period as a regular incident of the employment; or (2) The employer, by expressly or impliedly requiring participation, or by making the activity part of the services of an employee, brings the activity within the orbit of the employment; or (3) The employer derives substantial direct benefit from the activity beyond the intangible value of improvement in employee health and morale that is common to all kinds of recreation and social life. In this case, the exercises, encouraged by the employer, met these criteria. The Court also found no error in the determination that the injury arose from Mr. Woldu's employment by using the "positional risk" test- where "an injury arises out of employment if it would not have occurred if the employee's job had not required him to be in the place where he was injured". In this case, the exercises (which may have hastened the rupture) and the delay (which may have worsened the outcome) caused the injury to become compensable as "the aneurysm rupture was caused, increased, or accelerated by the exercises encouraged by the County".
Not all workers' compensation are obvious or apparent, as in Mr. Woldu's case. If you've been hurt at work, even if you aren't sure your case is compensable, call McCarthy Wilson at (301) 762-7770 and our workers' compensation team will be happy to assist you.
To read the Woldu case, click here: http://courts.state.md.us/sites/default/files/unreported-opinions/3389s18.pdf