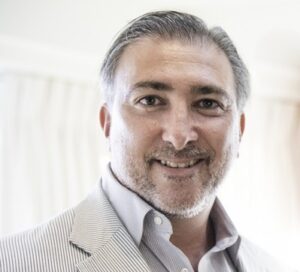 ---
---
Neil Hare is Of Counsel to McCarthy Wilson and a member of the firm's Business Law practice group with a focus on assisting clients navigate Small Business Administration loans. Mr. Hare is a nationally recognized expert on small business lending, policy and regulations, contributing articles to Forbes magazine and providing webinars to chambers of commerce, business schools, and media companies. In addition to legal services, he will also provide crisis communications services to McCarthy Wilson clients whose matters demand a response in both courts of law as well as the court of public opinion.
Mr. Hare is also the founder and President of Global Vision Communications, a Washington D.C.-based public relations and marketing firm established in 2005. GVC manages multi-channel and multi media campaigns for Fortune 500 companies like FedEx, Visa and MasterCard, major trade associations like the U.S. Chamber of Commerce and American Beverage Association and government agencies like the Department of Commerce and the Overseas Private Investment Corporation.
Previously, Mr. Hare served as vice president of Corporate Communications at the U.S. Chamber of Commerce, where he managed public policy awareness campaigns aimed at the Chamber's three million members on issues such as tax and regulatory reform, market driven health care, energy, free trade and expanded transportation and infrastructure. Prior to taking over the communications role, Mr. Hare served as vice president of the National Chamber Foundation, the Chamber's public policy think tank.